Sentero
, my next biohacking device.
Previously I backed the
North Sense
, a creation by Cyborg Nest. The only difficulty with the North Sense was the mounting system, and thus I could never fully adopt the device. The North Sense was intented to give the owner directional north sense, and did so by using a vibrating device which was held by two surfaces piercings under the collarbone. This mounting system was pretty difficult. While I understand the hesitation to move to something more like a wearable, I'm very glad to not have the painful mounting process.
Here's what the Sentero's use as a single user (there are dual user features too)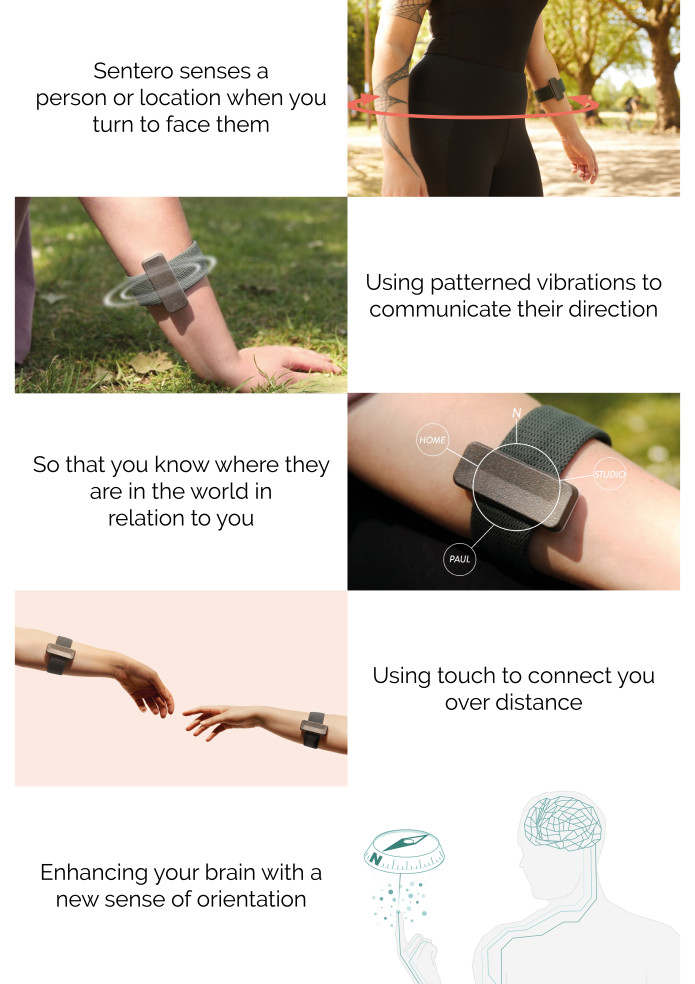 Definitely check out the
Indiegogo project
. Here you can find all the information about the Sentero and its development process. I've backed the project and hope that more biohackers will do the same and try it out. Once I get the device, I'll make sure to update about my experience and hopefully will gain some kind of new sense.
Biohack the planet.
ps. written july 22 and scheduled so...